Cunningham Shade Sails - Investment Made to Last
Cunninghams have been providing bespoke covers, specifically tailored and made to measure for over 50 years and are able to manufacture a cover for just about anything in a high quality, long lasting protective fabric.
With most off the shelf covers, within one season they will either discolour from the sun, leak or tear at the seams and corners. Our covers are made to last against such stress.
We will make your shade sail with a UV protected and waterproof material. All seams are double weld or sewn. All pressure points such as corners have double material and re-enforced welds to cope in high winds with any rubbing on the frame.
All our covers are custom made to order, so allow 2-3 weeks for manufacturing and delivery. We accept orders online or by phone.
To get a quotation, just submit an enquiry above or give us call on 028 7964 2638 or 004428 7964 2638 from outside the UK.
Feel free to email us with a photo of your frame which will help us provide you with a more accurate quotation.
Get a quote for your cover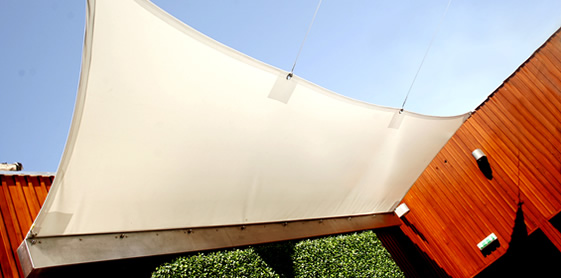 This shade sail canopy was made for Kelly's entertainment venue.
This shade sail was made to fit the existing structure exactly. We can do the same from you. All our covers are custom made.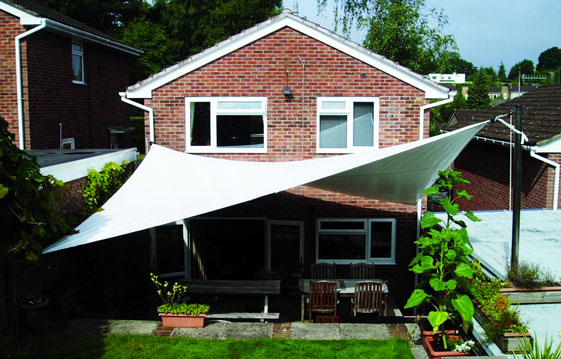 We made the garden shade sail above to the dimensions the customer supplied. Made in PVC with sewn in tension wires, the shade was supplied ready to fit by the customer themselves.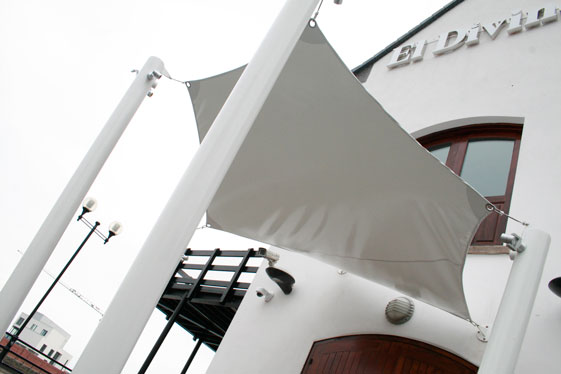 We worked closely with the architect who designed this structure. Made in PVC with sewn in tension wires, the shade was supplied ready to fit.
Our Clever Protective Covers can be recycled or repurposed in line with our sustainability goals.
Want us to call you back?