Cunningham's Side Panels are made bespoke to your structure and requirements. We aim to manufacture you the perfect clever protective cover. To allow us to do this we need the right measurements and dimensions.
Below we have created a simple step by step guide on how to measure and fit your custom-made Side Panels by Cunningham Covers.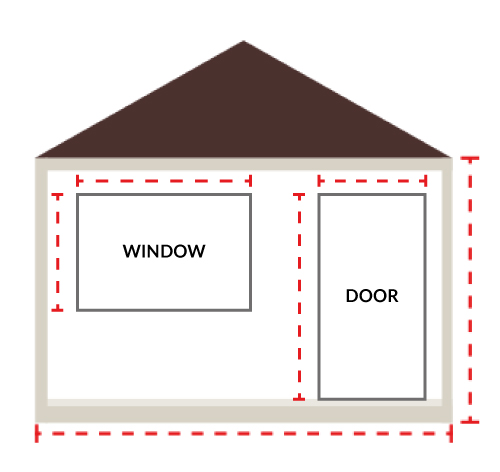 Measure the height and width you wish your panel to be.
Make sure you take the measurement from the outside of the post/structure. For shared posts, measurements should be taken from the centre of the post.
Include measurements for windows/doors you want to include in your panel, along with distances from the edge. You should also include the positions you want your turn-buttons to be on the panel.
Make sure when providing photos/drawings of your structure they are from an outside view.
The size you provide us with, will be the size we manufacture the panels. We will not add any extra or a tolerance to this unless otherwise stated.
Complete our quote request form, by indicating the correct shape for your panel(s), eyelet positioning.
Our side panels are made using our 610gsm PVC that comes in a range of colours and can include clear windows or doors.
Due to the width of the roll the clear material comes on, the maximum the width or height of the clear panel can be without a join would be 1300mm.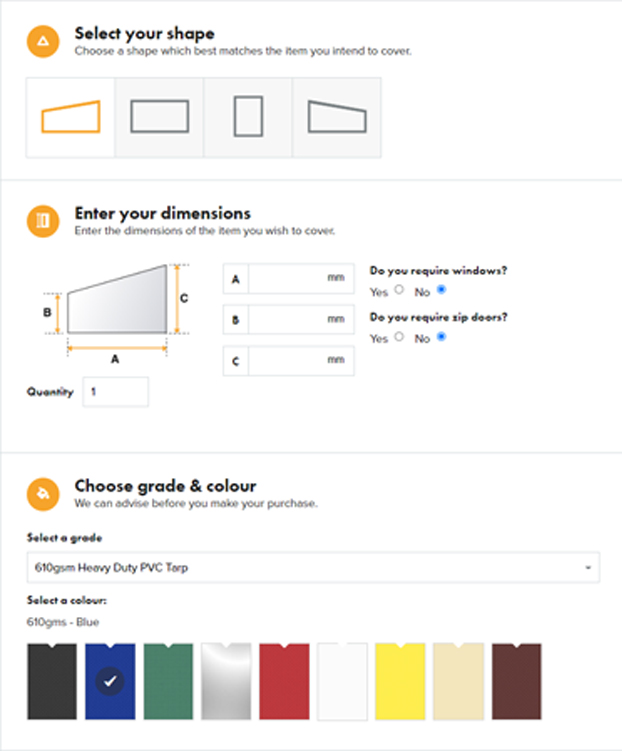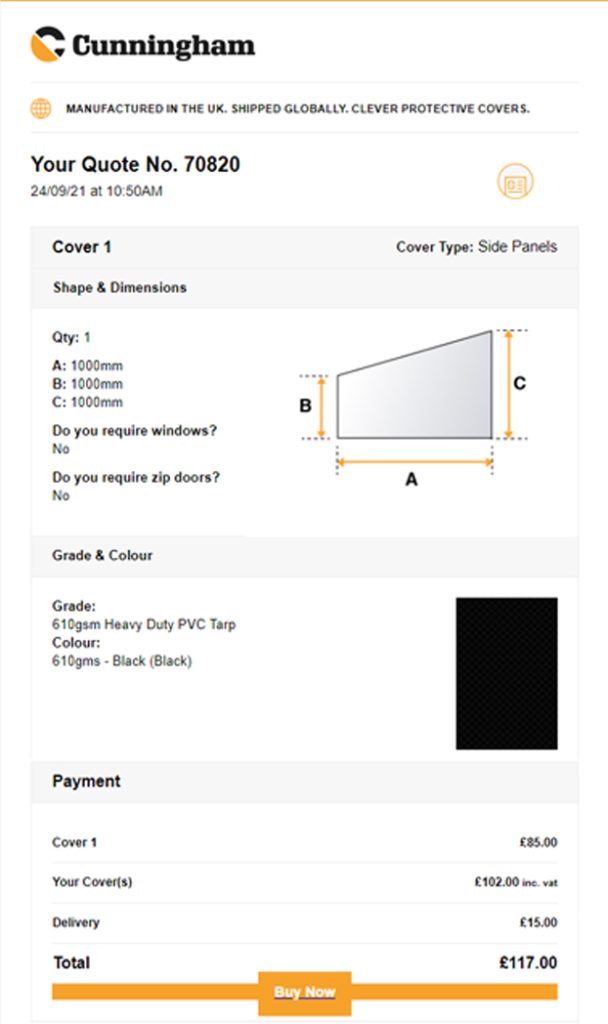 Once you have submitted your quote, a member of our sales team will be in contact via email or phone to give you a price for your cover.
If you have chosen to include windows or doors in your panel, once you have sent payment our sales team will follow up with a CAD drawing for you to confirm prior to manufacture.
If you are happy with the price quoted you can click the 'Buy Now' button. You will be directed to our online payment portal where you can process your payment.
When your payment has been received our team will manufacture your clever protective cover to the specifications you have outlined.
We will manufacture your cover bespoke to the requirements you have outlined in your initial quote form.
We will then post this to your door via courier delivery.
Once you receive your cover you can fit this to your structure and enjoy it for years to come!
If you need help fitting your Cunningham Side Panel, check out our Side Panel Fitting Guide.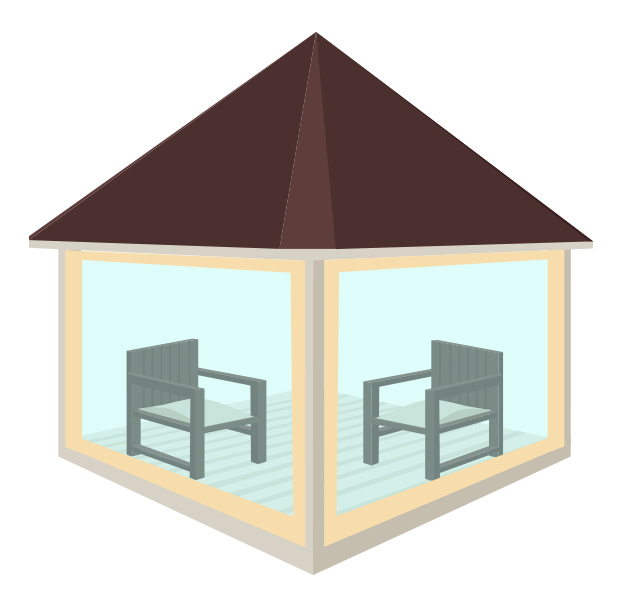 Want us to call you back?